These Are The Must-Haves Your Skin Needs For Back To School Season
These Are The Must-Haves Your Skin Needs For Back To School Season
By: Carolina Malis
Can you believe summer is almost over? Warm, long days are staying behind, and a new season is soon arriving; with it, the world is ready to get Back To School. But, unfortunately, a new season and weather bring not only a new wardrobe but also the not-so-fun effects of transitional weather, which can play confusing games with your skin while it tries to adjust to the new climate conditions.
But fear not! We have all the essentials and must-have items you should keep handy to keep your skin plump, dewy, and healthy all season long, no matter how much temperatures drop. So add your faves to the cart, and take advantage of our Back-To-School Month sale! Simply use code BTS20 at checkout to get 20% off our entire website until September 11th!

This deeply hydrating and brightening essence contains more than 93% naturally fermented ingredients, including Bifida ferment lysate and 28% saccharomyces ferment filtrate to deliver instant moisture and skin-plumping benefits. This fragrance-free fermented treatment is formulated with 17% birch juice to add hydration and 9% rice extracts to illuminate skin from within.
This essence is the key to glowing, supple "honey skin" full of natural brighteners, antioxidants, and cell-communicating ingredients.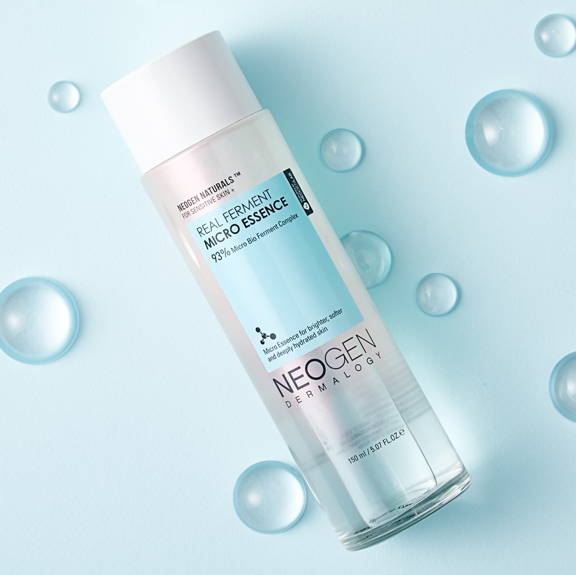 The new Real Vitamin C Serum features 10% stabilized Vitamin C derivatives and 12% Kakadu C-plex (a highly antioxidant concentrate made of Kakadu Plum and vitamin C & E rich plant extracts) on top of Ferulic acid.
This lightweight, non-sticky, vegan-friendly serum helps improve skin tone and texture while revitalizing your skin and bringing back elasticity for a radiant complexion.⁠⁠
The new Real Vitamin C Serum 22% is the perfect synergy between the antioxidant powers of Ferulic Acid, the brightening effects of Vitamin C, the enhancing capabilities of Kakadu C-plex,
and three types of deeply moisturizing Hyaluronic Acid, on top of soothing Panthenol.⁠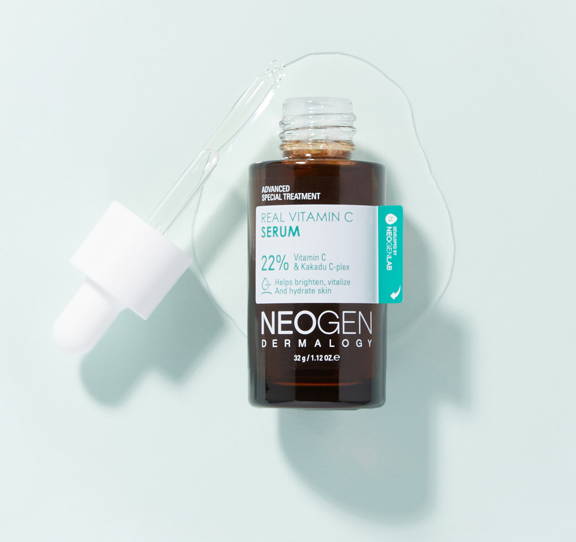 Dehydration can be one of the main reasons your skin gets freaked out and reactive, so keeping a nourishing mist handy can be the perfect solution to avoid that from happening.
The Probiotics Youth Repair Mist is what we like to call an anytime-anywhere layered water-oil mist formulated with super probiotics to moisturize, firm, and soothe skin.
It also strengthens the skin barrier to help the skin effectively absorb nutrients.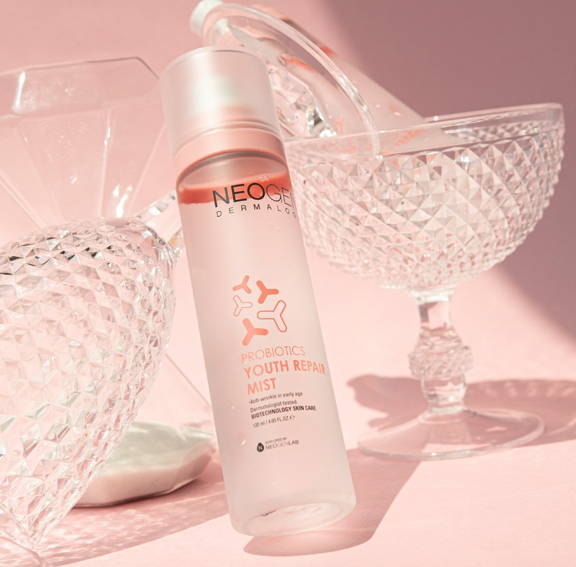 Wine Lift PHA Gauze Peeling Pads
Think of these pads as the answer for tired, stressed-out skin.
Featuring wine extract - rich in resveratrol - peptides, and polyphenols, this formula will help bring back your skin's elasticity and strength, revitalizing your complexion and nourishing your pores so they can absorb the good and let out the bad.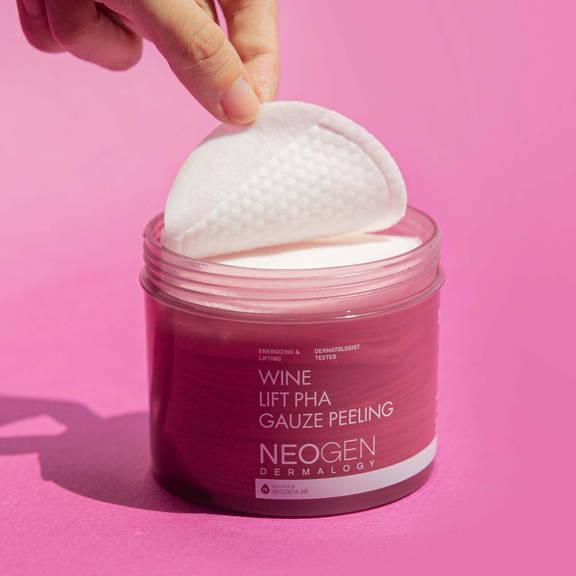 Neogen Dermalogy Real Bakuchiol Firming Serum provides the ultimate preventative care for sensitive skin by boosting skin elasticity and vitality.
This serum is formulated with bakuchiol, a natural anti-aging ingredient found in plants that stimulate collagen and skin elasticity along with multiple peptides.
It's a gentler alternative for retinol that doesn't irritate. Vitamin C helps brighten while plant extracts (azulene, lavender, aloe, tea tree, and eggplant) help soothe, hydrate, and even texture.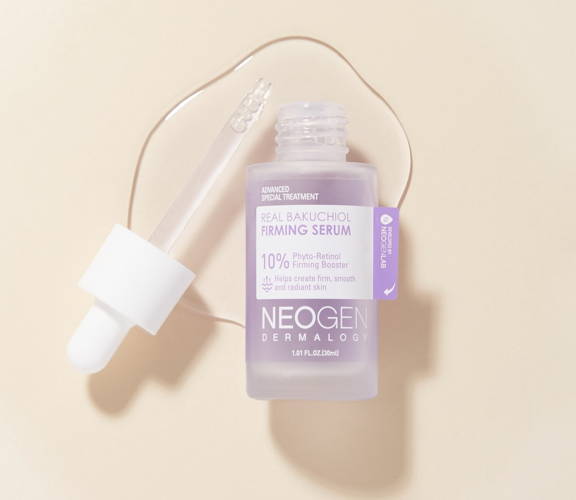 Heartleaf Real Fresh Foam Cleanser
There's nothing better than a gentle cleansing routine that says "I love you" to your skin. With this foam cleanser, not only you'll be getting rid of debris and unwanted dirt, but also hydrating and plumping up your skin. Infused with heartleaf — a soothing and anti-inflammatory plant extract — this foam is what your other half's skin has been waiting for to stay healthy and clean without stripping away its natural oils.