Add These To Your Routine For The Ultimate Glass Skin Look
Add These To Your Routine For The Ultimate Glass Skin Look

By: Carolina Malis


If you've been into K-Beauty for some time now — or into skincare in general — you've probably heard about "glass skin," a concept we were introduced to more than half a decade ago by K-Beauty experts and influencers who aimed for a smooth, clear, plump and deeply hydrated complexion that looks dewy and nourished, reflecting light just like glass.
Achieving glass skin — also known as honey skin or cloud skin — means your skin is at its healthiest; for it to look smooth, radiant, and translucent, some key factors must be under control. So it's not just about hydrating your skin but about keeping it at its healthiest in every possible sense.
To get your skin looking glassy, you may need a multi-dimensional approach. First, your skin's surface needs to be smooth, without bumps or uneven texture. Then, right underneath the surface, there should be a considerable portion of water to create a moist and polished appearance that captures and reflects light. Ultimately, your skin should look plump and strong.
To achieve this goal, it's a must to be consistent with a skincare routine that fits your needs and focuses on adequately cleansing, toning, brightening, exfoliation, hydration, and suncare. Additionally, some K-beauty staples like hydrating toners, essences and sheet masks are excellent hydrators to keep handy when trying to glass up your complexion.
Sounds like the skin you've been dreaming about? Check out how some of our best-sellers and our newest launches can help you achieve the glass skin look to get your skin to glow from within.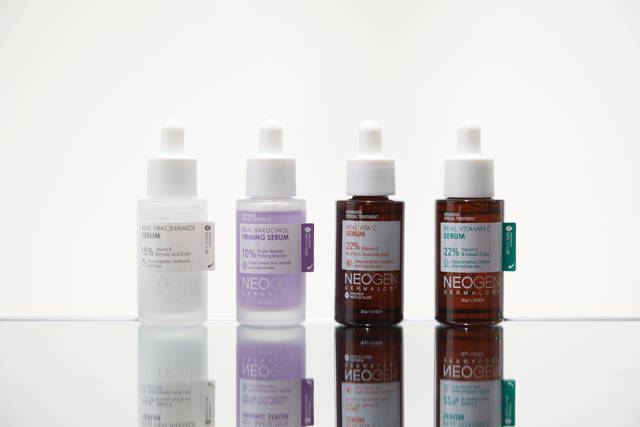 Formulated with 15% niacinamide, this serum helps brighten up dull skin tone, lightens hyperpigmentation, and evens your skin tone while soothing irritated skin, and controlling sebum production for a smooth, dewy complexion. ⁠
⁠It contains high-antioxidant power ingredients such as Ferulic Acid and Vitamin B and protects the skin against environmental stressors.⁠ In addition, it features powerful ingredients to help you achieve your healthiest, smoothest skin.
Niacinamide, an effective yet gentle ingredient minimizes the appearance of enlarged pores, improves skin texture, and ⁠restores your skin's power to prevent moisture loss and dehydration. Arbutin suppresses melanin activity in the skin, helping to decrease unwanted pigment that can occur due to sun exposure, and ⁠Ferulic Acid acts as a shield to protect your skin against free-radical formation.

This serum features 10% stabilized Vitamin C derivatives and 12% Kakadu C-plex (a highly antioxidant concentrate made of Kakadu Plum and vitamin C & E rich plant extracts) on top of Ferulic acid.
This lightweight, non-sticky, vegan-friendly serum helps improve skin tone and texture while revitalizing your skin and bringing back elasticity for a radiant complexion.⁠
⁠
Its formula is the perfect synergy between the antioxidant powers of Ferulic Acid, the brightening effects of Vitamin C, the enhancing capabilities of Kakadu C-plex, and three types of deeply moisturizing Hyaluronic Acid, on top of soothing Panthenol.⁠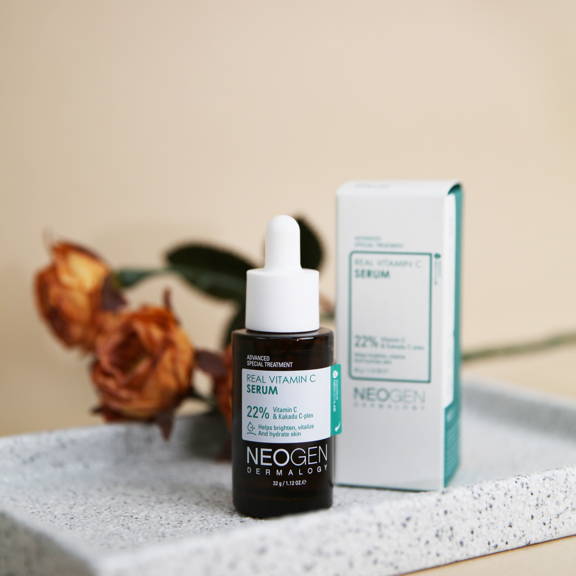 Double Vita Tone Up Ampoule Mask
a.k.a. a shot of radiance and glow in the form of a sheet mask!⁠ Formulated with Citron & Trifoliata extracts, on top of 8 types of Hyaluronic Acid and ten types of vitamin derivatives, the essence this mask is soaked in helps brighten up dull complexions while nurturing and deeply hydrating your skin, so it feels and looks radiant, smooth and dewy.⁠
Each capsule in our new Double Vita Tone Up Ampoule mask features ten types of vitamins & glutathione for intensive brightening care.⁠ Each contains Vitamins A, B1, B2, B3, B5, B12, C, E, E-d, and K3, which help improve skin tone, providing your complexion with a clear and healthy glow.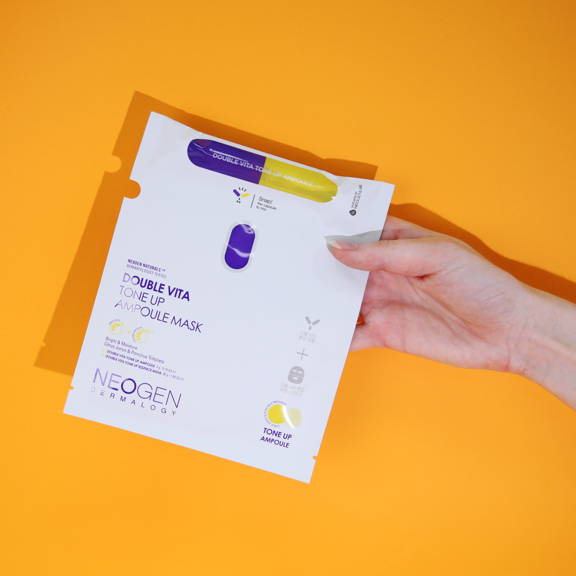 Double Vita C Serum + Double Vita Glow Wrap Mask
A duo made in heaven! On one side, the serum features a brightening and moisturizing formula infused with Citrus Junos and Poncirus Trifoliata Fruit Extract rich in Vitamin C, to improve hyperpigmentation and blemishes, while vita drop and eight kinds of Hyaluronic Acids add clear and bright radiance to the skin.⁠
The Double Vita Glow Wrap Mask, on the other hand, provides your skin with gentle exfoliation for glowing skin, helps strengthen your skin barrier to retain moisture, and restores skin resilience with eight plant-based oils such as Moringa Oleifera Seed Oil to deeply hydrate your skin.⁠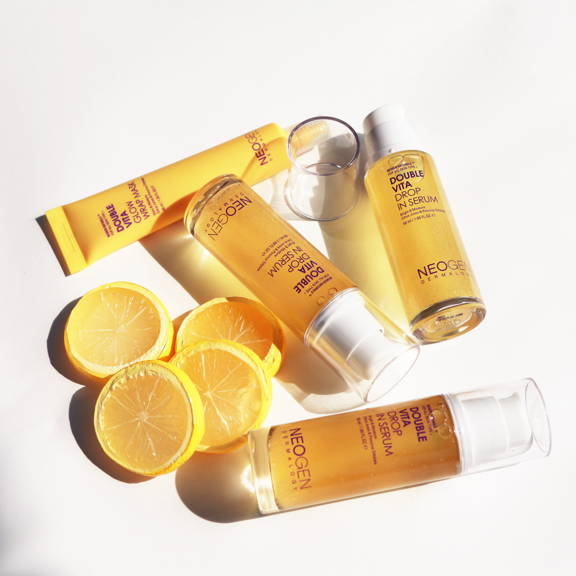 Real Ferment Micro Toner
a mildly acidic soothing toner formulated with 90% Bio Ferment Complex - to improve and strengthen your skin barrier - and AHA/BHA/PHA/LHA complex to gently yet effectively cleanse away dead skin cells and pick up pore residue left over after cleansing, leaving your skin moist and illuminated.
This is not your typical toner. It's not only hydrating but can also help with dullness, uneven skin texture, uneven skin tone, sebum control, sagging skin, and premature aging! A true multitasker