The Ultimate Beauty Guide For a V-Day Full of Skin-Love
The Ultimate Beauty Guide For a V-Day Full of Skin-Love
By: Carolina Malis
Valentine's Day is around the corner and we're all about the love — either for others or for yourself!
So no matter if you have a better half to celebrate with, a group of friends, or if you've decided this is a day for yourself and yourself only, adding a little bit of skincare to it could turn out to be the perfect recipe.
Now, let's be real, it can get a little overwhelming. So many products available out there, so many limited editions, so many hearts, and red, and pink can get you a bit dizzy, but fear not!
To give you a little hand with the whole gift-choosing situation, check out some of our favorite V-Day-worthy products below, from sumptuous moisturizers to skin-saving essences.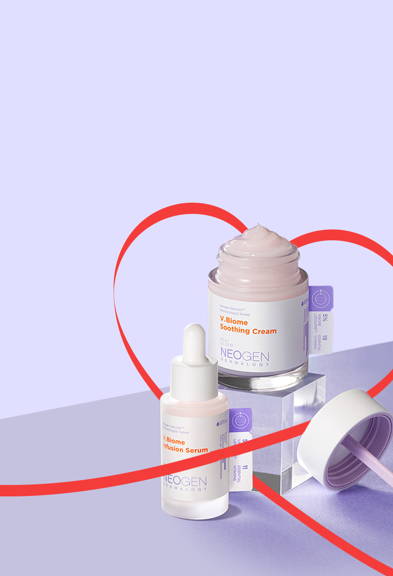 REAL FERMENT MICRO ESSENCE
Give yourself the gift of radiance with this deeply hydrating and brightening essence that will have you and your loved ones' skin glow all year round.
Formulated with more than 93% naturally fermented ingredients, such as Bifida ferment lysate and 28% saccharomyces ferment filtrate, this magical liquid delivers instant moisture and skin-plumping benefits.
Best part? It's fragrance-free and full of natural brighteners, antioxidants, and cell-communicating ingredients that even the most sensitive skins will embrace,
the reason why it makes for a great gift to give anyone you love — including yourself.
REAL FRESH FOAM HEARTLEAF
There's nothing better than a gentle cleansing routine that says "I love you" to your skin.
With this foam cleanser not only you'll be getting rid of debris and unwanted dirt, but also hydrating and plumping up your skin.
Infused with heartleaf — a soothing and anti-inflammatory plant extract — this foam is what your other half's skin has been waiting for to stay healthy and clean without stripping away its natural oils.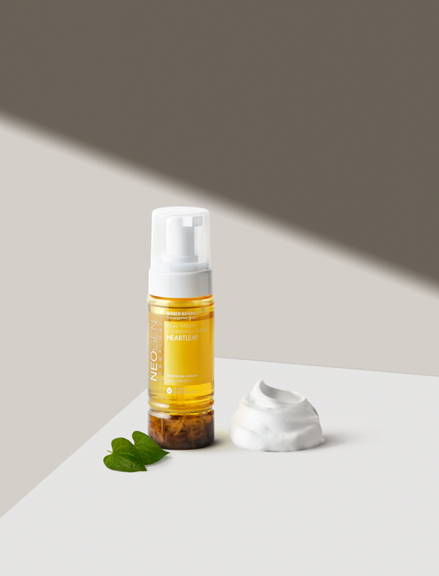 PROBIOTICS YOUTH REPAIR CREAM
Inside this adorable pink pot lies a whipped, lavish moisturizer that can pamper both parched and mature skin. This super-powered cream does a lot more than simply moisturizing.
Formulated with probiotics and 11 types of peptides, along with hydrating hyaluronic acid and nourishing ceramides,
this formula will balance your skin and strengthen its protective barrier for a complexion that shines and feels bouncy.
REAL BAKUCHIOL FIRMING SERUM
Nothing says I love you like providing your or someone else's skin with ultimate preventative care that will boost its elasticity and vitality.
Who needs a box of chocolates when this serum formulated with bakuchiol — a natural anti-aging ingredient found in plants — can offer the same benefits of retinol but without the drying or sensitivity side effects?
The formula boosts collagen and skin elasticity while brightening, soothing, and hydrating your skin for an even, smooth complexion.
CATCH YOUR PERFUME HAND CREAM SET
No matter if they're K-pop lovers or simply fans of good scents, this hand cream set is what hand-care dreams are made of.
Developed in collaboration with K-pop girl group Dreamcatcher, this deluxe set includes seven exquisite hand creams from the Catch Your Dream Scent series.
All vegan and cruelty-free, these are infused with natural essential oils as well as moisturizing papaya fruit and aloe vera extracts to nourish dry hands. Best part?
All of them are aromatized with distinctive aromas varying from sweet and flowery to musky and earthy.
EXTRA SLIM METAL MAXICARA
Long, volumized, luxurious lashes are the gift we all secretly desire.
The Extra Slim Metal Maxicara features a slim metal wand that coats every single one of your lashes for maximum volume.
Formulated with Aqualicia, Blue SeaKale HC, and hydrolyzed keratin, it not only provides lashes with a great look but also nourishing care that lengthens them without smudging or clumping.