Celebrate St. Patrick's with These Green Essentials
Celebrate St. Patrick's with These Green Essentials

By: Carolina Malis

Are you in a green mood? Because St. Patrick's is around the corner, and we're obsessing over all things green! And because we felt like the world needed some extra pampering, you can enjoy 20% off sitewide for ten days. Yes, ten days! (some exclusions apply), from March 10th to March 20th.
So, if these were the news you were waiting for, and you feel like this is the perfect time to restock your favorite green products or try that one you've been eyeing for a long time, here are some of our absolute favorite green Neogen formulations to celebrate St. Patrick's the right way.


REAL FRESH FOAM CLEANSER GREEN TEA
Struggling with the side effects of this up-and-down weather? Fear no more! Our classic Green Tea Real Fresh Foam Cleanser is a must-try for those with oily, combo, or acne-prone skin.
Formulated with one of our all-time favorite ingredients, green tea, this fermented formula illuminates, soothes, gently cleanses, and hydrates your skin. The mild foam effectively draws pollutants such as sweat and dirt from your skin without stripping it from its natural - and essential - oils. Both lightweight and hydrating, this is the perfect water-based cleanser to add to your double-cleansing routine.
By far one of our most beloved new releases, this peeling mousse is what your skin has been waiting for to look its brightest, smoothest self.
What's so unique about it, you ask? Basically, it fulfills what many products struggle to deliver on: removing blackheads. Its formula works to tighten, refine, and unclog your pores to remove bothersome blackheads, whiteheads, dead skin, and dirt, leaving your skin smooth. The best part is how gentle yet super effective it is, thanks to its formula made with chemical exfoliants that get deep into your pores on top of white willow bark water that softens dead skin cells and cleanses pores. At the same time, moringa extract works to absorb dirt, sebum, and heavy metals.
Yes, it's sold out at the moment; it's just too popular! But you can join the waitlist to be the first one to get notified once it's back in stock!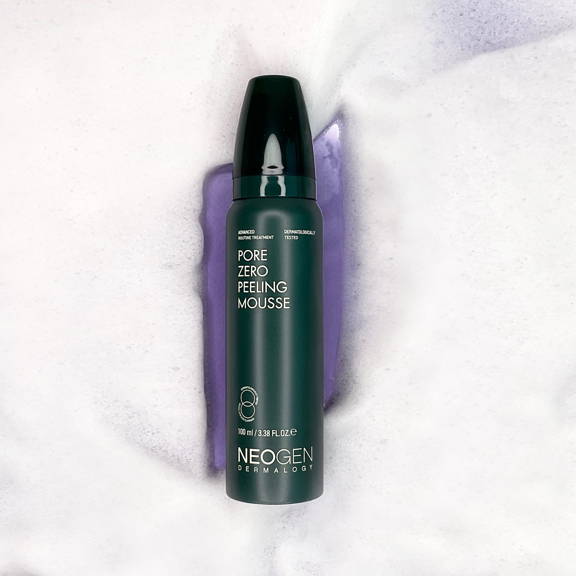 Another green holy grail, this moisturizer formulated in partnership with YouTuber Joan Kim is the ultimate nourishing and soothing cream your skin has been waiting for. Thanks to its rich formula, it provides your skin with a morning thanks to ingredients like green tea and brightening vitamin C. Its fast-absorbing texture also serves as a smooth canvas for makeup application, so makeup lovers, rejoice!
The best part is this cream is refillable! So make sure to save the outer jar and simply order replacement containers! The containers are recyclable and provide a more sustainable solution when you're ready to restock your moisturizer. Plus, grab a permanent marker and note on the front the date you opened it to help keep track of the shelf life of your moisturizer.
GREEN TEA MOIST PHA GAUZE PEELING PADS
A best-seller for a reason — actually, many! Formulated with uber-soothing ingredients such as green tea and hyaluronic acid, these pads will do wonders to hydrate and calm down irritated and tired skin, all while providing your pores with gentle exfoliation to keep your complexion soft, healthy, and breakout-free.
These renewed triple-layered gauze peeling pads are formulated with AHA, BHA, and LHA in addition to the existing PHA ingredient for more thorough exfoliation, plus Aquaxyl Biomimetic Fluid Tears™ to moisturize skin. This is definitely your best bud to enter spring bright and plump.
CATCH YOUR DREAM SU A MOTION SUEDE PERFUMED HAND CREAM
Keep your hands hydrated and smooth all season long with this green blessing. Last year, the popular K-pop group Dreamcatcher worked closely with our product development team to create unique scents which attain each member's personality and dreams. Thus, resulting in the NEOGEN x DREAMCATCHER: Catch Your Dream Scent Series, which comes in 7 different luxurious scents in the form of hand creams or body mists.
Motion Suede Hand Cream, by member SuA, blends the delicate scent of fresh peonies and refreshing orange oil, reminding you of a lovely and sensual ball of European nobles.
REAL FRESH CLEANSING OIL GREEN TEA
Last but not least, another Green Tea must-have. A mix of fresh green tea ingredients and the power of mild plant-based oils help wash impurities and makeup without drying out the skin.
This easy-to-use, non-stripping formula helps support your skin's natural acidity levels without using irritating chemical surfactants. Real green tea leaves — which you can actually see floating around in the bottle — are packed with powerful antioxidants that effectively soothe and deliver moisture and promote a healthy skin ground.
Our Green Tea Cleansing Oil was formulated with, well, green tea, of course, but also pine mushrooms, citron, rice bran, maca fruit, and white-throated mushroom to build your hydration barrier!