Transitional Weather Skincare Tips to Keep Your Skin Radiant All Season Long
Transitional Weather Skincare Tips to Keep Your Skin Radiant All Season Long

By: Carolina Malis


Gone are the days of snow, heavy rain, and freezing temperatures! Spring is finally here and while it doesn't quite feel like it yet, temperatures will start rising soon, the air will get warmer, humidity levels will increase and with them, our skin will do its best to adjust to these new conditions, but that is not a super easy task to accomplish.
Our skin knows how to handle change, but there are some things we can do to give it the tools to be able to do it right and not cause so much damage or irritation in the process. By swapping some formulas, incorporating calming ingredients, and switching some little things here and there, we can help our skin get ready to fight the weather transition demands, so here are a few tips and tricks to keep in mind as we enter the sunny season.

SWAP YOUR CLEANSER
In the winter we tend to go for creamy cleansers that will help boost and hydrate our skin, but as temperatures rise our skin faces a better balance hydration-wise as it's capable of producing more oil on its own. For that same reason, it may be a good idea to go for a lightweight or gel formula, so your skin keeps its sebum levels under control.

Similar to what happens with our cleansers, swapping our moisturizers for lighter formulas can be key. If you don't suffer from extreme dryness or dehydration, try to find a good hyaluronic acid, ceramides, or water-based formula to keep your skin hydrated but not saturated.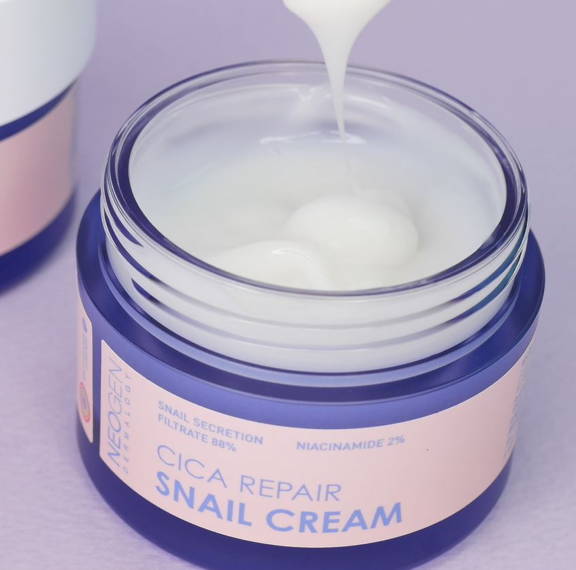 After experiencing the dryness and coldness of winter for months, your skin can feel rough and dryer than normal. As we step into spring, and in order to get that natural spring glow we need to get rid of the leftover layers of dead skin both on top of our skin and inside our pores. Don't go overboard, though! Keep your exfoliation gentle and spaced out, as overdoing it can make your skin more sensitive to the sun.

Nope, we're not talking only about your closet. This is the perfect time to check the products you already have and get rid of those that may have expired. Not doing so can lead to bacteria buildup which can eventually clog your pores and make your skin look dull and opaque. And in the cleansing mood, make sure to also wash your makeup brushes, as you don't want unwanted germs and viruses spread all over your face.

Your skin can get more sensitive than normal while adjusting to weather transition, so make sure to add some calming ingredients to your routine such as Cica, Azulene, Green Tea, Ceramides, and White Truffle Oil to soothe, calm down and decrease possible inflammation or irritation.

Keep in mind you don't need to try all these techniques, and some may not be meant for your specific skin type, but make sure to listen to your skin and its needs as Spring takes over.🌷🌼🌻