Best Skincare Gift Ideas For Everyone On Your List
Best Skincare Gift Ideas For Everyone On Your List
By: Carolina Malis
Christmas is around the corner, and there's no better gift to share with your loved ones than the gift of healthy, glowy, incredibly hydrated skin. No matter the skin type, you'll find the perfect match for your friends and family at NeogenLab, and to make it a little easier, we highlighted some of our best-sellers and your favorites so you win Christmas this year. Keep reading to figure out if one — or many — of these could be the present you've been looking for. .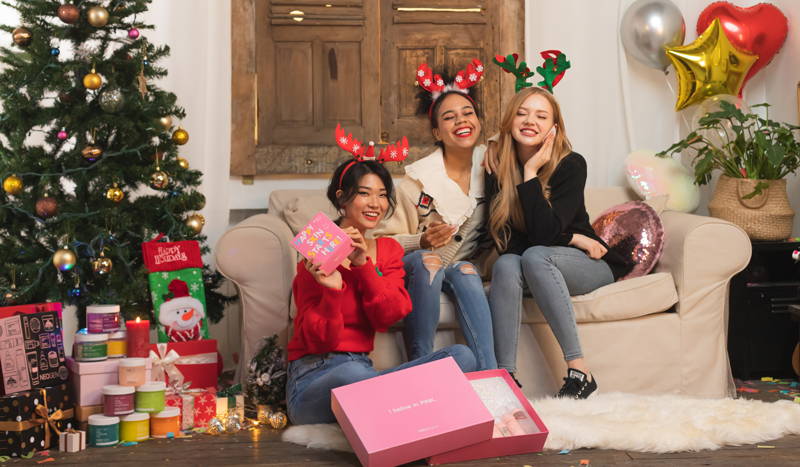 For the traveler

🎁 Real Fresh Cleansing Stick: Considered one of the coolest creations to come out of Korea, this portable cleansing stick is a travel-friendly, all-in-one cleanser formulated with 13 natural oils to breakdown makeup and natural green tea leaves to exfoliate and provide avid travelers with clearer skin on the go.
🎁 A-Care Kit: Daily Soothing Kit: With this kit, your loved ones will keep their skin and acne under control no matter where they go! Featuring a foam cleanser, toner, and serum, this set prevents and cares for unbalanced excess sebum.
🎁 PHA Gauze Peeling Pads (10 Pads): Gentle exfoliation and deep nourishment sans the jars! These 10-Pad Kits feature individually packed gauze peeling pads to exfoliate and get rid of impurities while traveling around.
For the makeup lover

🎁 Slim Metal Set: Do you have a makeup lover on your list? Then this is the gift you've been looking for! Featuring the viral Extra Slim Metal Maxicara Black and the Pink Metal Eyelash Curler, this set will provide whoever uses it with lashes for days!
🎁 All Day Locking Fixer: They'll keep their makeup game strong throughout the day, and they'll have you to thank for that. This powerful layered setting spray offers sebum control on top of hydration benefits to deliver a flawless complexion.
🎁 Carrot Deep Clear Oil Pad: Made for cleansing and removing makeup without leaving a sticky finish, these pads are formulated with carrot seed oil and polyphenol to brighten and purify skin for a healthier appearance. A makeup lover's dream come true!
For the sensitive-skin friend
🎁 Calming Cica Tree Pad: This superhero calms down irritated skin, one swipe at a time. Formulated with powerful calming ingredients such as Cica, Tea Tree, and Aloe, as well as PHA, LHA, ceramides, and hyaluronic acid, these microfiber pads gently wipe away dead skin cells and impurities.
🎁 Green Tea Effect Set: Including our Green Tea range faves, this set is what sensitive, oily skin dreams are made of. Highly antioxidant and deeply soothing, green tea is ideal for calming irritation and protecting the skin, reducing sebum, and minimizing signs of aging.

🎁 Snail Line Set: A favorite for our customers with sensitive skin, this line features powerful yet gentle ingredients such as Snail mucin extract, niacinamide, and Cica to aid with recovery, soothing effects, and skin regeneration.
For your boujee loved one
🎁 Neogen x Dreamcatcher Catch Your Dream Hand Cream Collection: Formulated in collaboration with K-pop girl group Dreamcatcher, this deluxe set features seven hand creams infused with natural essential oils as well as moisturizing papaya fruit, and aloe vera extracts to nourish dry hands.
🎁 Extra Volume Curl Metal Mascara: Luxury for the eyes! This innovative mascara features a metallic wand that enables smooth application and easy cleaning. The powerful formula is water-resistant so it stays put all day, while coating lashes perfectly from the root to the tip.
🎁 Agecure Antiager Facial Top Coat: Infused with antioxidants and anti-glycation complex, this is opulence in a jar. Formulated with pearl extract, this cream will brighten skin tone, deeply hydrate, and protect for a radiant-looking complexion.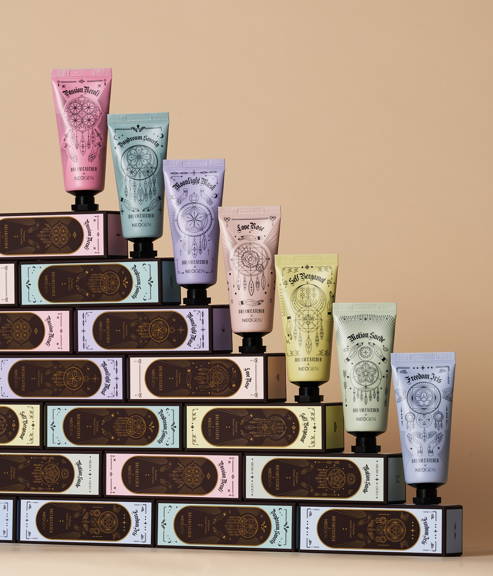 For your mom
🎁 Double Vita Tone-Up Ampoule Mask: The gift of radiance in the form of a sheet mask. Formulated with Citron & Trifoliata extracts, the essence this mask is soaked in helps brighten up dull complexions while nurturing and deeply hydrating skin, so it feels and looks radiant, smooth, and dewy.⁠ Only the best for mom!
🎁 Collagen Lifting Cream: Mom deserves all the good ingredients packed in one product. Formulated with hyaluronic acid, ceramide, and collagen, this cream revitalizes and moisturizes skin while restoring glow and radiance.
🎁 V.Biome Full Set Bundle: Why give mom one product when you can bless her with a whole line? This deeply hydrating & soothing line is formulated with nano-capsule technology to supply her skin with long-lasting benefits.⁠ The full range is formulated with V.Biome Liposome™ to deliver active ingredients deeper, faster, and more methodically into your skin without compromising ingredient stability in the process.⁠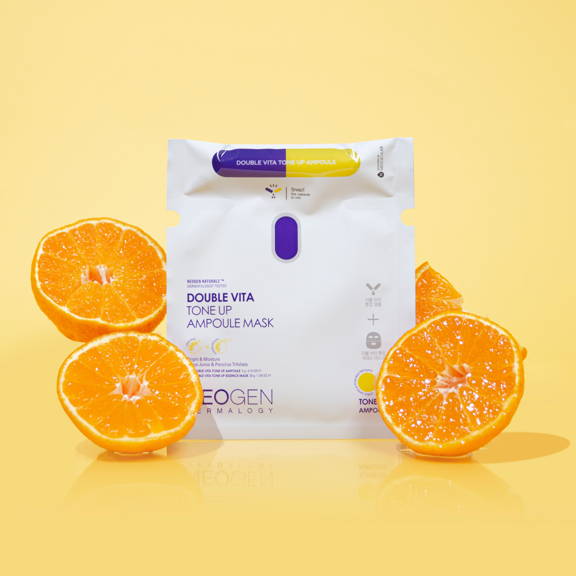 For the summer lover
🎁 Daylight Protection Airy Sunscreen: A lightweight, non-sticky summer-lover's dream! The Day-Light Protection Airy Sunscreen won't leave them with any greasiness or white cast and will moisturize and calm their skin, even under strong sunlight.
🎁Probiotics Relief Mask: A soothing prize after spending hours under the sun. This mask provides firming and radiance care with real probiotics, restoring moisture and improving skin condition by strengthening and improving skin texture
For the multitasker
🎁 A-Clear Aid Soothing Spot Patch: If your friend is still applying toothpaste over their pimples to get rid of them, this gift will serve them well. The A-Clear Soothing Clear Spot Patches are made to protect, heal and soothe blemishes and breakouts, so they're long gone sooner.
🎁 Joan X Neogen Vita Duo Set: Two powerful formulas, two ways to soothe and pamper the skin, so it looks and feels its best!⁠ Featuring both the Vita Duo Day Cream and Night Cream, this bundle is the perfect gift for your multitasker loved one.
🎁 Real Micro Ferment Mist: The perfect gift for that friend who does it all. This multitasking mist creates a healthy microbiome for your skin, improves elasticity, deeply hydrates, brightens, and balances oil production, all in one spritz.