Let's all contribute! Our Clearance Sale is Here to Help Reduce Waste
Let's all contribute! Our Clearance Sale is Here to Help Reduce Waste
By: Carolina Malis
As much as we'd like it to be different, the beauty industry impacts the world's environmental health. From perfumes to moisturizers, nail polish, makeup, and hair products, the cosmetics category plays an essential role in the crucial transformation needed to deal with climate change.
Here at Neogen, we're aware of the issue, and for a couple of years now, we've been doing our best to reduce our carbon footprint. How? By certifying as many formulas as we can as vegan, upgrading our packaging from plastic to glass when possible, and redesigning our bottles and jars to make it easier for you to recycle. Still, we're aware there's much more to be done, and even though we can only take one step at a time, we're working towards becoming a brand that's good for your skin and the environment.
However, more can be done to help slow down climate change. While product waste is part of the beauty-production cycle, waste can be caused by multiple factors, such as testers, unsold or returned items, and products that expire in warehouses or store shelves.
An estimated 30% of beauty products go to waste every year, between what retailers send back to brands in unsold inventory, expired products that end up in the landfill, and unused items sitting in our cabinets at home.
That's why, to start the new year on a good note and to make it a new year's resolution to do our best to help our planet in any way we can, we're inviting you to be a part of our newest campaign to help our environment, even if just a little. Enjoy our End Of Year clearance sale, where you'll be able to purchase some of your favorite products with a shelf life shorter than six months, up to 80% off!
Run, don't walk! This is a once-in-a-lifetime sale and is only available while supplies last. Not sure what to get? Find below some of our sale favorites!

Neogen Dermalogy Probiotics Relief Toning Pad:

One of our favorite toning pads packed with all the powers and benefits of probiotics! Soothe, repair, and moisturize your skin with these single-use pads, powered by 10% rice ferment filtrate, to refine skin texture, help protect against environmental aggressors, and boost your skin's health.
Neogen Dermalogy White Truffle Serum In Oil Drop:

A deeply moisturizing formula that combines an oil's hydrating effects and a serum's moisturizing effects to reinforce your skin's protective barrier while nourishing and brightening from within. Enriched with white truffle oil, it strengthens damaged skin and fights signs of aging for a smoother complexion.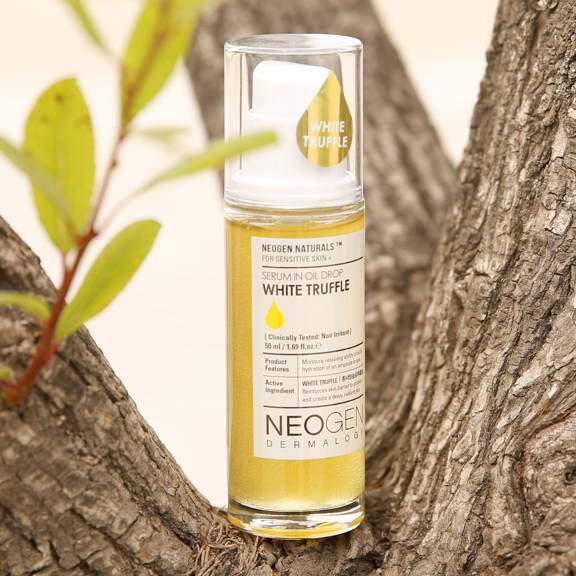 Neogen Code9 Black Volume Cream:
One of our favorite formulas for dull, dehydrated skin! This gel-like moisturizer feels so light and refreshing on your skin you'd never guess it delivers a significant hydration boost. The formula provides 119 natural ingredients, including ceramide and hyaluronic acid, to bind moisture to your skin. Hence, it looks dewy and fresh, and alpha lipoic acid helps keep your skin plump and firm for up to 50 hours.
Sur.Medic+ Bright Glutathione Mask Set:
Restore firmness and moisture with this mask rich in glutathione extract, an ingredient known for its anti-aging effects. Formulated to lift sagging skin and to leave dull, tired complexions brighter and dewier, this brightening solution microfiber sheet mask helps bring back elasticity and delivers nourishment and hydration skin deep.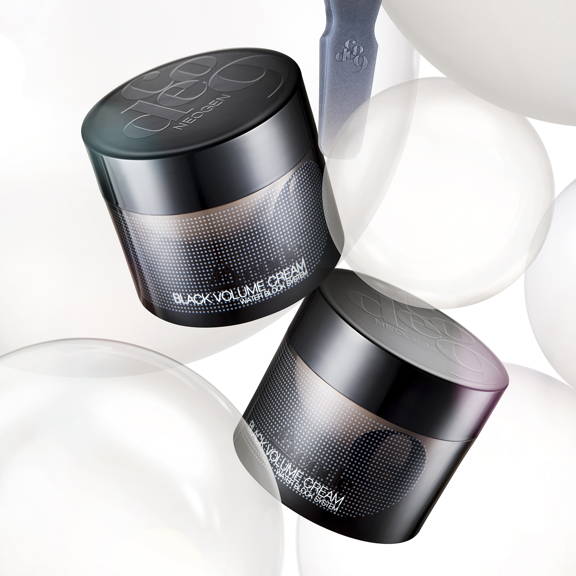 Lipstick so creamy it glides on your lips smoothly, creating a gorgeous shade payoff with only one swipe. Raar's glass lipsticks add vitality with bright & water-painting alike colors for glowing makeup, thanks to its formula designed to oil to nourish dry lips and prevent chapped skin.
Sur.Medic 24k Gold Caviar Repair Vital Cream:
Believe us, your skin deserves a touch of gold and caviar! Designed to tackle signs of aging, this dual-functional cream brightens skin and blurs the appearance of wrinkles. At the same time, its nourishing ingredients, like active caviar water, provide antioxidant properties to leave skin soft and supple.