Earth Month Skincare Choices For a More Sustainable Skincare Routine
Earth Month Skincare Choices For a More Sustainable Skincare Routine

By: Carolina Malis


Did you know Earth Day has been around since 1970? Every year on April 22, the world honors the planet Earth and aims to increase awareness about environmental issues and how these affect us directly. But because one day is not enough, we're celebrating our world during the whole month of April!
Nowadays, we're more conscious about our daily consumer choices' actual impact on the environment. However, even though we're beauty-product lovers over here, it's essential to remember that the beauty industry can be highly wasteful and sadly not tightly regulated. From ingredients that do more harm than good to unsustainable production processes to being responsible for a significant percentage of the plastic pollution taking over the ocean due to packaging waste, but thankfully, those things are changing.
There are hundreds of ways to be a part of this movement, from donating to an environmental cause you care about to organizing a neighborhood clean-up or introducing sustainable habits to your routine. Another way of contributing? Being conscious about how your skincare consumption affects our ecosystem and which products can help you help the earth.
Sustainable skincare choices involve picking products that will help our skin while at the same time not affecting our environment or human safety. Thinking of all the possible consequences of damaging our earth can be pretty overwhelming. Still, you can take little steps to a more sustainable skincare routine by choosing consciously formulated products!
Here at Neogen, we're constantly working on improving our formulas. Hence, they're good for you and our planet simultaneously, so if you're looking to add some new refillable and/or environmentally friendly items to your routine, check out some of our favorites below!


JOAN DAY x NEOGEN VITA DUO DAY & NIGHT CREAMS
The 2.0 version of our Vita Duo cream, in collaboration with YouTuber @joanday, got a sustainable upgrade in 2020. Neogen and Joan decided to create an upgraded and reimagined Vita Duo Cream that is skin-friendly and earth-friendly. How? By making them refillable! So you buy the whole jar only once - which already comes filled - and then, once it's time to restock, all you need to do is get a refill. In addition, both the Day and Night creams come in refillable and recyclable containers, so we protect the environment while also protecting your wallet.



EXTRA VOLUME CURL METAL MASCARA AND EXTRA SLIM METAL MAXICARA
Who said makeup can't be sustainable too? Our metal mascaras not only use as little plastic as possible by replacing the regular brush with a recyclable, long-lasting metallic wand but also, whenever you run out of formula, all you need to buy is the refill while keeping your previous metallic wand!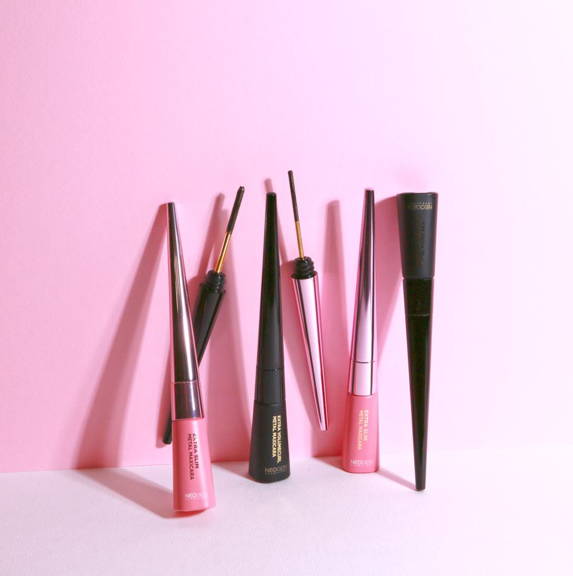 A few years ago, we improved our Gauze Peeling Pads formulations to be more effective and gentle with your skin. Additionally, their packaging was redesigned to be 100% recyclable! So no matter if you feel like reusing them to store your hairpins or getting responsibly rid of them, your favorite pads will keep your beauty routine environmentally friendly.
MICRO DUO (Micro Ferment Essence & Serum)
Two of our best-sellers and absolute favorite formulas are not only ideal for those in search of powerful hydration but also for those looking for sustainable packaging. Both formulas come packed in glass bottles, which makes it easier for you to safely store them while making sure you'll be able to recycle them once you're finished with them.