The Right Bundle For Your Skin Needs
The Right Bundle For Your Skin Needs
By: Carolina Malis
Sometimes, choosing the right products to pair up can be challenging, especially since the skincare market has so much to offer. What products should you mix up and which ones not? How to build up a routine targeted to your particular needs?
⁠That's why we put together some essential bundles, matching up products and formulas that work with each other to deliver powerful results. Have you checked them out yet?⁠
For the Makeup Lover

If makeup is part of your lifestyle, then these bundles can be a great addition to your arsenal. From powerful makeup remover pads to gentle foam cleansers, high-tech metal mascaras, and extra sharp eyeliners, these items will take your makeup game to the next level.


💜 Makeup Remover Bundle

To Boost Your Daytime Essentials


Getting your skin ready for the day involves lots of hydration, gentle prep, and of course, sun safety, and these bundles are built to provide you with those and more benefits. Cleansing, hydrating, and UV protection, we got them all covered!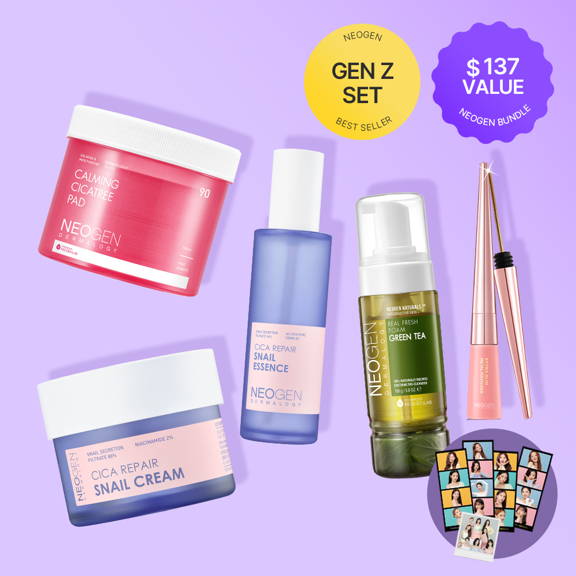 To Boost Your Nightime Essentials

During the day, we expose our skin to multiple contaminants, UV rays, dirt, and sweat, so it's important to put together a nightime routine that provides your skin with the right tools, so it gets the opportunity to undo the harm, rejuvenate, and create new cells.


💜
Nighttime Skincare Bundle
💜
Vita Duo Day & Night Bundle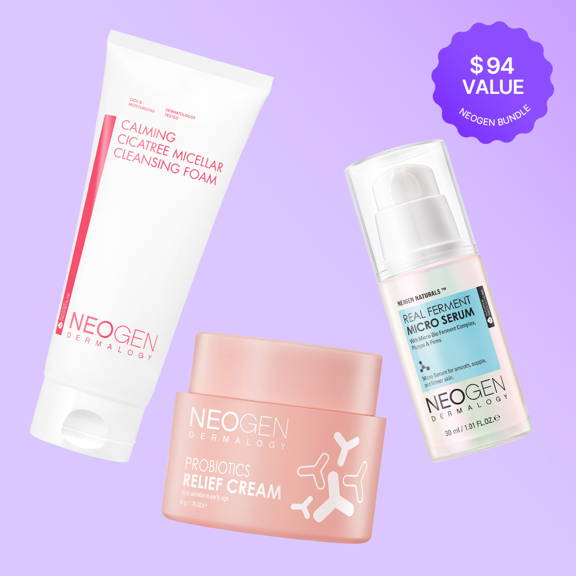 To Take Control Over Acne

This bundle has been specially curated for those struggling with acne. Featuring some acne-control essential ingredients such as Tea Tree extract, Green Tea, Centella Asiatica, Azulene, and BHAs, these items will become your best buds to keep blemishes away.
For a Youthful Complexion

Aging is a normal part of life, and as we age, our skin does too — and there's no shame in that.
But it's important to differentiate between inherent and external causes of aging. We can't control the pass of time the way our genetics work, but there's a long list of outer factors that directly impact our skin. These bundles will help protect your skin while keeping its protection barrier strong, and preventing premature aging.


💜
Collagen Boost Bundle
💜
Gen X Bundle
💜
Firm Skin Bundle
💜
Lux Skin Bundle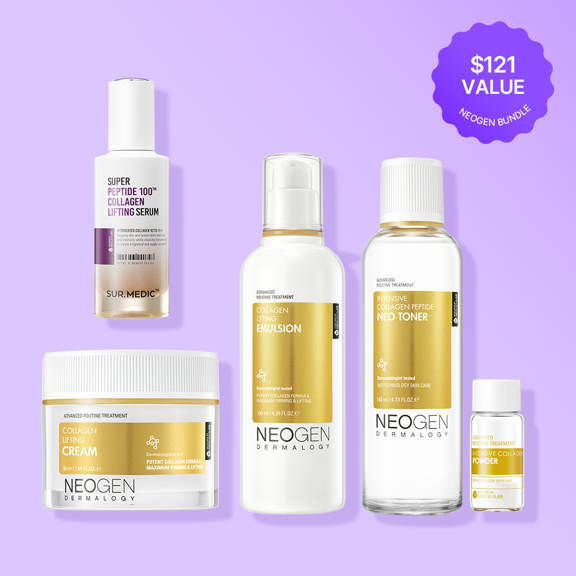 To Soothe And Repair

Our skin plays such an essential role in protecting our body, reason why keeping it healthy and strong should always be a goal. When skin gets inflamed and irritated, it might be a sign your skin's natural protection barrier is damaged, and in that case, it's a must to incorporate products into your routine to soothe and repair.


💜
Snail Essentials Bundle
💜
Millenial Skin Bundle
💜
Probiotics Relief Bundle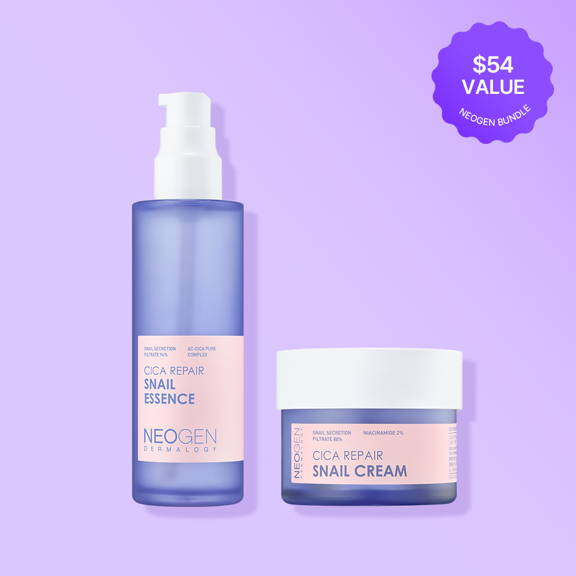 A Powerful Brightening Boost

An extra dose of radiance is always a good idea, and these bundles will bring that and more to your skincare routine. Wave dull, tired, opaque skin goodbye while nurturing your skin with ingredients and formulas that will keep your skin smooth and revitalized.


💜
Pink Vita Bundle
💜
Bio-Peel Pads Bundle
💜
Brightening Musts Bundle