Pore-Care Essentials for healthier-looking Skin
Pore-Care Essentials for healthier-looking Skin
By: Carolina Malis
Pore care goes way beyond finding ways to "shrink" their size; our pores are an essential part of our skincare routines, and taking proper care of them is a must if your goal is dewy, healthy, plump skin!
Every single day our skin tries to maintain balance while fighting against sweat, pollution, makeup, excess oil, hormones, bacteria, and a plethora of threats ready to destroy its status quo, and in order for our skin to do its job properly, our pores need to be healthy, and most importantly, unclogged.
Once again, pores are essential participants in our skincare routine. Pores are technically ducts in our skin that are attached to the sebaceous glands in charge of producing skin sebum. Those who overproduce sebum are usually considered to have oily skin, which makes them more prone to experience blockages in their pores, which causes bacteria to thrive, leading to whiteheads, blackheads, and papules.
Now, keeping our pores clear is definitely easier said than done, but not impossible, so grab pen and paper and write down the following tips that can help minimize, clear and heal your pores for healthier-looking skin.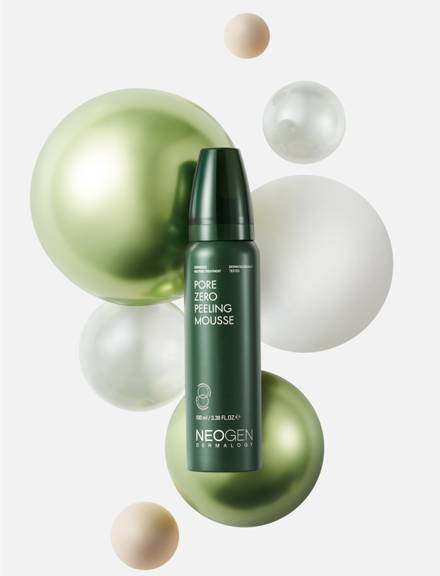 Cleansing is a daily ritual
There's no excuse or possible reason to justify not cleansing your skin every single day. Clean pores will look smaller and feel less inflamed, which will help them do their job right. You can cleanse either twice a day or only at night time - that's gonna depend on your skincare needs - but the bottom line is you need to get rid of the dirt and/or makeup that's constantly building up in your skin.
Welcome exfoliation into your life
The only real way to scoop out what's already trapped deep down our pores is by exfoliating. Adding some sort of chemical exfoliator or peeling formula into your skincare regimen can be incredibly beneficial and help keep your pores clean over time.
Just be careful not to over-exfoliate! Even though exfoliation is a must for getting rid of debris and dead skin cells, overdoing it can end up irritating your skin which can lead to inflammation that causes your pores to appear even larger.
Keep acne under control
Acne and its bacteria-filled agents may be one of the main reasons your pores stay clogged. That's why it is a must to tackle your acne if your goal is to keep your pores clean. Here's when Salicylic acid enters the chat. This exfoliating ingredient has the power to scoop out all that debris and waste trapped inside your pores while keeping sebum production under control, so keeping a couple of products containing Salicylic Acid in your routine may be of great help.
Ready to take pore-care to the next level? Check out some of our favorite products to keep our pores healthy and clean!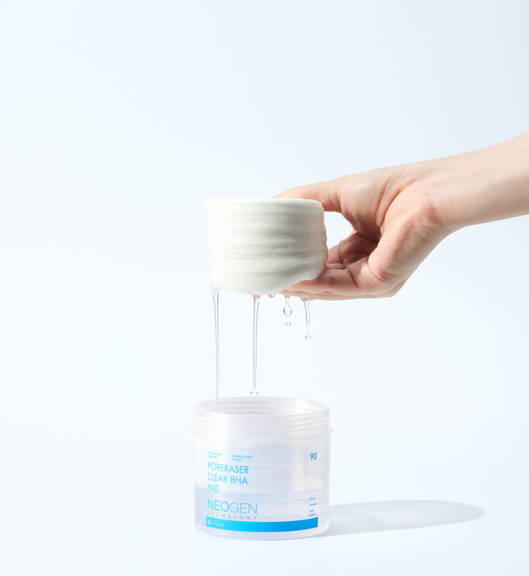 Pore Zero Peeling Mousse
​​A unique vegan-certified mousse-type peeling formula that delivers total pore tightening, refining, and cleansing benefits for effective removal of blackheads, whiteheads, dead skin, dirt & impurities on the skin for overall smoother and firmer-looking skin.
Poreraser Clear BHA Pad
Containing 0.9% BHA, these pore cleansing pads eliminate excess sebum and impurities trapped deep down inside your pores while AHA, PHA, and LHA gently exfoliate dead skin cells to soften skin texture.
Canadian Clay Pore Stick Mask
Gently polish away blackheads and whiteheads clogging your pores in a matter of 5 minutes! Achieve refreshed skin and cleared pores by swiping this bar-like mask formulated with natural ingredients glacial soil and black mud, which together help deep cleanse your pores and make them look noticeably smaller.
Pore Tight Refreshing Serum
A fresh-feeling pore serum that refines and tightens your pores while supplying abundant moisture to the skin with marine bio ingredients found in kelp, algae, and many other marine botanicals.