Here's how to take proper care of your skin barrier
Here's how to take proper care of your skin barrier
By: Carolina Malis
Trying out new products and not seeing any results can be very frustrating,
and when that happens, we usually think it's our products fault so we go ahead and try something new, but more often than not, the reason they are not working is related to the condition of your skin barrier and not the products themselves.
Our skin barrier is the first line of defense, protecting against stressors on the outside
so they can't hurt the inside. From UV rays to pollution, free radicals, airborne allergens, and temperature changes, many factors can contribute to our skin barrier getting weaker.
To better understand what the skin barrier is, think of a brick wall; to do the job it needs strong,
well-maintained bricks, and sturdy mortar to keep it up. Our skin cells are the bricks,
and our vital lipids (ceramides, cholesterols, and fatty acids) are the mortar.
Together they make the skin barrier, which keeps electrolytes and water in
and damaging environmental factor.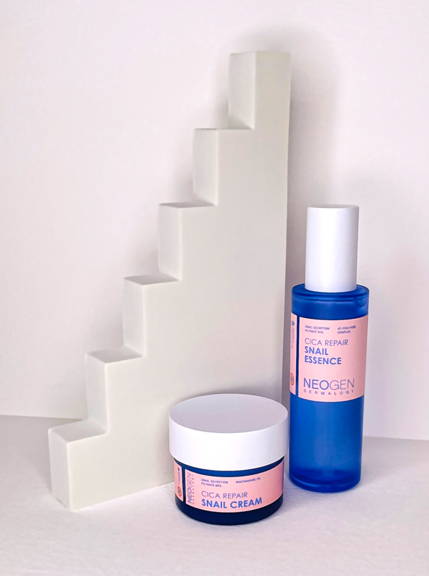 Now, no matter how well we take care of it, it's almost impossible to dodge every single skin barrier threat; everything from your DNA to makeup, to your lifestyle choices,
can affect your skin barrier's health, although UV radiation, smoking, over-exfoliating,
and chronic exposure to pollution can be the most damaging.
When talking about lifestyle choices like drinking too much alcohol, not sleeping enough,
an unbalanced diet, or a skincare routine abundant in over-exfoliating formulas,
stripping cleansers, fragrances, alcohols or abrasive chemicals, we do have a say,
so it's a matter of changing some habits to keep our skin barrier in top form.
Finding products meant to nourish and protect your skin is a must to keep your barrier healthy and repair it if it's already been damaged. The key is reintroducing moisture with moisturizers formulated with ingredients like hyaluronic acid, panthenol, ceramides, and humectants.
Soothing ingredients that will help calm your skin and fight against inflammation could be niacinamide, allantoin, Centella Asiatica, oatmeal, green tea, aloe, and camomile.
And of course, don't forget your sunscreen, as UV rays are one of the main skin barrier damaging factors, so wearing SPF daily is vital.Ready to take the next step and boost your skin barrier's powers? These are some of our favorite products to do so!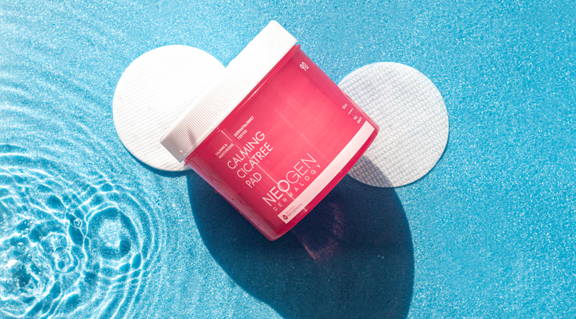 Probiotics Double Action Serum:
Charged with probiotics to revive, moisturize, and smooth skin, this double-barreled anti-aging serum comes in two equally-powerful formulations for providing your skin with intensive nourishment.
The Probiotics Serum revitalizes stressed-out skin with a mega-infusion of this signature ingredient, while the Pro Barrier Action serum strengthens and protects skin with added ceramides and peptides.
Calming Cica Tree Pad:
Tea tree extract, zinc, and LHA come together to fight blemishes.
These pads are also powered with 5 cica extracts to soothe skin, PHA to improve texture,
and 5 kinds of ceramide as well as 8 kinds of hyaluronic acid to moisturize skin.
White Truffle Serum In Oil Drop:
Deeply hydrating and nourishing white truffle oil in this serum restores moisture to the skin,
repairs damage and strengthens the skin's acid mantle to protect against pollutants.
Regular use helps brighten the complexion and diminish fine lines and wrinkles.
Real Ferment Micro Serum:
A gel-type serum formulated with fermented ingredients, as well as Vitamin C, Vitamin E, Vitamin B5, and active ingredients like panthenol and collagen to help reinforce skin elasticity.
It offers non-greasy hydration, improves oil-water balance and fortifies the skin barrier for a healthy.
Cica Repair Snail Essence:
Infused with 96% of snail mucin concentrate, cranberry fruit extract, and hyaluronic acid, this essence revitalizes damaged skin by delivering intense moisture.
AC Cica Pure Complex soothes irritated skin.
It also enhances skin elasticity and doesn't leave a sticky finish.