Our Commitment to Breast Cancer Awareness Month
Our Commitment to Breast Cancer Awareness Month
By: Carolina Malis
October is Breast Cancer Awareness Month, an annual campaign to raise awareness about the impact of breast cancer. Every October, people all over the world show their support for everyone affected by breast cancer, and thanks to organizations like the National Breast Cancer Foundation, everyone can donate in order for the NBCF to help women now by providing help and inspiring hope to those affected by breast cancer through early detection, education and support services.
No matter who you are, or whatever your experience of breast cancer is – we're all in this battle together. The past year has posed a challenge to just about everything, and breast cancer prevention is no exception. Although setbacks in screenings and early detection took place because of COVID, the challenge is still out there.
For the past 30 years, NBCF has supported women by helping them get access to the education, screening, and support they need. Breast cancer is the most commonly diagnosed cancer among American women. In 2021, it's estimated that about 30% of newly diagnosed cancers in women will be breast cancers, and unfortunately, about 1 in 8 U.S. women will develop invasive breast cancer over the course of their lifetime.⁠
⁠
That's why for #BreastCancerAwareness Month we're contributing to the National Breast Cancer Foundation and we want you to be a part of the movement as well!
⁠
For the whole month of October, 10% of all sales from our "Pink Collection" will be donated to the Breast Cancer Foundation. Check out the list of all participating products below, and let's fight together to raise awareness and help those in need of treatment.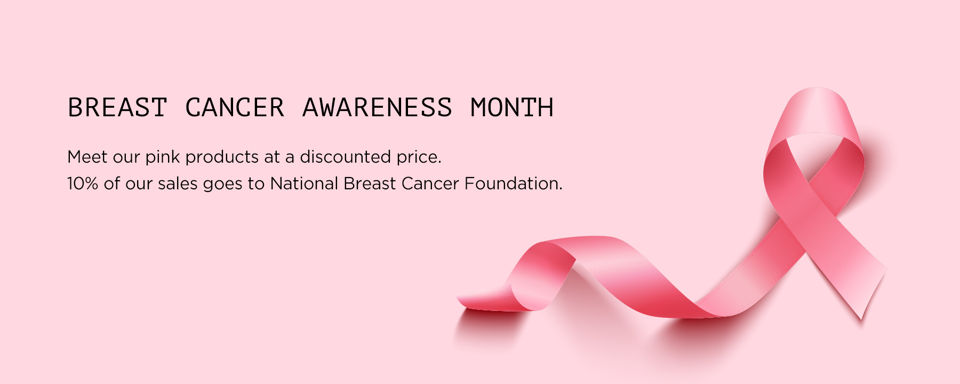 -Real Flower Cleansing Water Rose
-A-Clear Aid Soothing Pink Eraser
-A-Clear Soothing Spot Patch 24 Count (1 Pack)
-A-Clear Soothing Spot Patch 24 Count (2 Pack)
-A-Clear Soothing Spot Patch 24 Count (3 Pack)
-A-Clear Soothing Spot Patch 24 Count (4 Pack)
-Probiotics Double Action Serum
-Probiotics Relief Mask 25g X 5 Sheets
-Probiotics Youth Repair Mist
-Probiotics Youth Repair Emulsion
-Probiotics Youth Repair Cream
-Probiotics Relief Toning Pad (50 Pads)
-Hyal Glow Rose Essence Pad (70 Pads)
-Re:P. Nutrinature Ultra All-In-One Multitem
-Calming Cica Tree Pad (90 Pads)
-Calming Cica Tree Micellar Cleansing Foam
-Calming Cica Tree Micellar Cleansing Water
-Calming Cica Tree Micellar Cleansing Oil
-Neogen Dermalogy Skin Care Trial Kit