New Year, Essentials In! The essentials for 2022
New Year, Essentials In! The essentials for 2022
By: Carolina Malis
It seems like no matter what we do, every time we reach the end of the year we just can't believe we're already there, and this time around it's no exception.
2021 is almost over and a new year approaches and with it, the possibilities to get a bright new start.
If there's something we've embraced this year is going back to the essentials.
While we love a good multi-step routine, we also know your skin knows what it needs,
and keeping things simple can absolutely be the answer to cover those needs,
so no matter if you're looking for new products to join your routine or to stock up on the same faves that helped you throughout 2021,
make sure to take advantage of our End Of Year sale and stock up on the must-haves that will help you kickstart 2022 shining bright like a dewy diamond!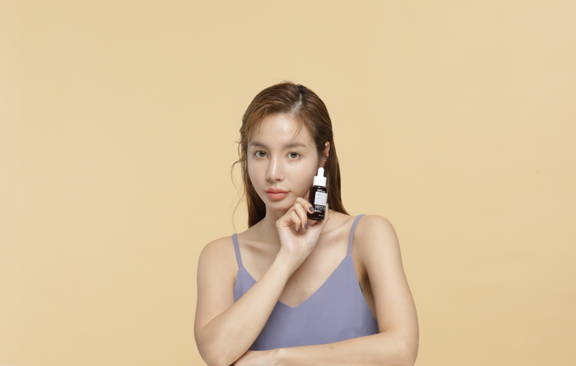 For Brighter-Than-Ever Skin
Bio-Peel Gauze Peeling Lemon Pads: Vitamin C-enriched 2-step exfoliator pads soaked in a serum formulated with
niacinamide, lemon, lemongrass, orange, mulberry, and papaya extracts for brighter and smoother skin.
Real Vita C Serum: Enriched with 22% vitamin C, collagen, hyaluronic acid, and niacinamide, this potent serum diminishes blemishes,
brightens dull skin tone, and nourishes tired skin to reveal a healthy-looking complexion.
White Truffle Serum In Oil Drop: A deeply hydrating and nourishing white truffle oil/serum hybrid that restores moisture to the skin,
repairs damage and strengthens its acid mantle to protect against pollutants.
For Stunning Eyes
RAAR All-Day Color Pocket Eyeshadow: A pocket-size 6-shade eyeshadow palette including 6 shimmer, glitter,
and matte shadows with different textures but the same smooth application.
The hydrating formula decreases any visual creasing for a lasting smooth finish.
Extra Slim Metal Maxicara: Get long, luscious lashes with this mascara featuring a slim metal spoolie!
With a 2.55mm slim metal wand and tip, this mascara coats every single lash for maximum volume.
Extra Tinted Edgeliner: A wide-edge tip eyeliner that makes it easier to control the thickness of the line.⁠
The elastic tip and its supporting mechanism minimize tip deformation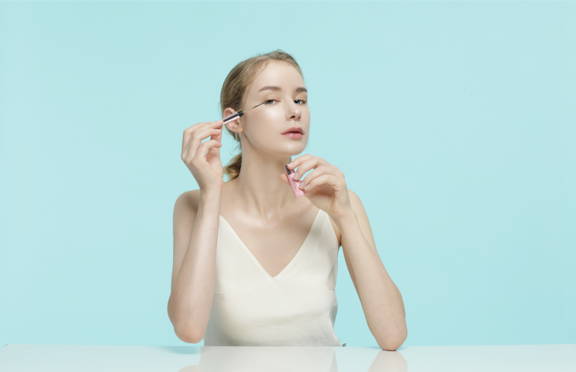 To Keep Acne At Bay
Bio-Peel Gauze Peeling Green Tea Pads: Soaked in a rich Green Tea + Cica formula, these convenient cotton gauze peeling pads will not
only leave your skin smoother
but also refreshed, refined, and revitalized.
A-Clear Aid Soothing Foam Cleanser: Brimming with salicylic acid to gently peel away dead skin cells and impurities,
this hypoallergenic foam cleanser also contains tea tree oil for sebum regulation, providing a soothing finish.
Canadian Clay Pore Stick Mask: Three to five minutes are all you need to achieve refreshed skin and cleared pores!
Equipped with natural ingredients including glacial soil and black mud, this mask aims to deep cleanse pores and make them look noticeably smaller.
For Juicy-Plump Skin
Real Ferment Micro Essence: Formulated with Bifida ferment lysate, saccharomyces ferment filtrate, Betula alba juice, rice ferment filtrate, and aspergillus ferment,
this hydrating essence delivers instant moisture to brighten skin, making it smooth and supple.
Probiotics Youth Repair Mist: An anytime-anywhere layered water-oil mist formulated with super probiotics to moisturize, firm, and soothe skin.
It also strengthens the skin barrier to help the skin effectively absorb nutrients.
Cica Repair Snail Essence: Infused with 96% of snail mucin concentrate, cranberry fruit extract, and hyaluronic acid, this essence revitalizes damaged skin by delivering intense moisture.
AC Cica Pure Complex soothes irritated skin, enhances skin elasticity, and doesn't leave a sticky finish.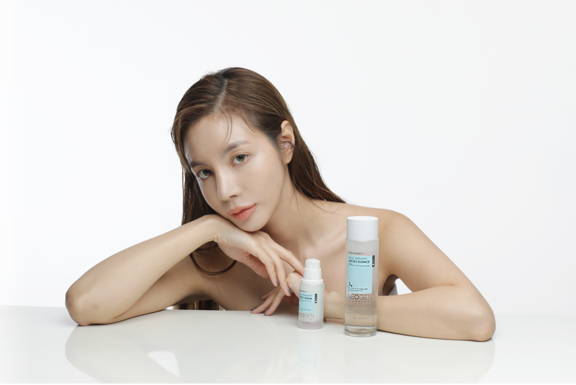 For Smooth, Unclogged Pores
Pore Zero Peeling Mousse: A vegan-certified peeling formula formulated with 83% White Willow Bark Water to soften dead skin cells and cleanse your pores.⁠
Rich in Salicin, it has been researched as a potent anti-inflammatory and exfoliating agent when applied topically.⁠
Wine Lift Pha Gauze Peeling: The newest version of our wine peeling pads is added with 8 kinds of hyaluronic acid, five kinds of ceramide,
three kinds of peptides, ten kinds of berry extracts, alongside PHA, AHA, BHA, and LHA for a thorough exfoliation.
Real Fresh Cleansing Oil Green Tea: A soothing green tea-based bio-cleanser that thoroughly removes impurities, melts makeup, and exfoliates the skin.
This non-stripping formula adheres tightly to the skin and when gently massaged it softly cleanses deeply into the pores.