Mists aren't myths, trust me
By: Carolina Malis
There are two kinds of people in this world: those who spray mists over their skin all daylong, and those who still don't really understand what mists are all about so they don't use them...yet.
No matter the reason - dry air, contamination, eating habits, vitamin deficits, hormones, hot showers, etc - dehydrated skin is not fun to struggle with. Now, dehydrated and dry skin are not the same. Dry skin is a skin type that lacks oil, while dehydrated skin is a skin condition - AKA it's temporal - that lacks water, and it usually shows its symptoms in the form of itchiness, sensitivity, dullness, and fine lines and wrinkles.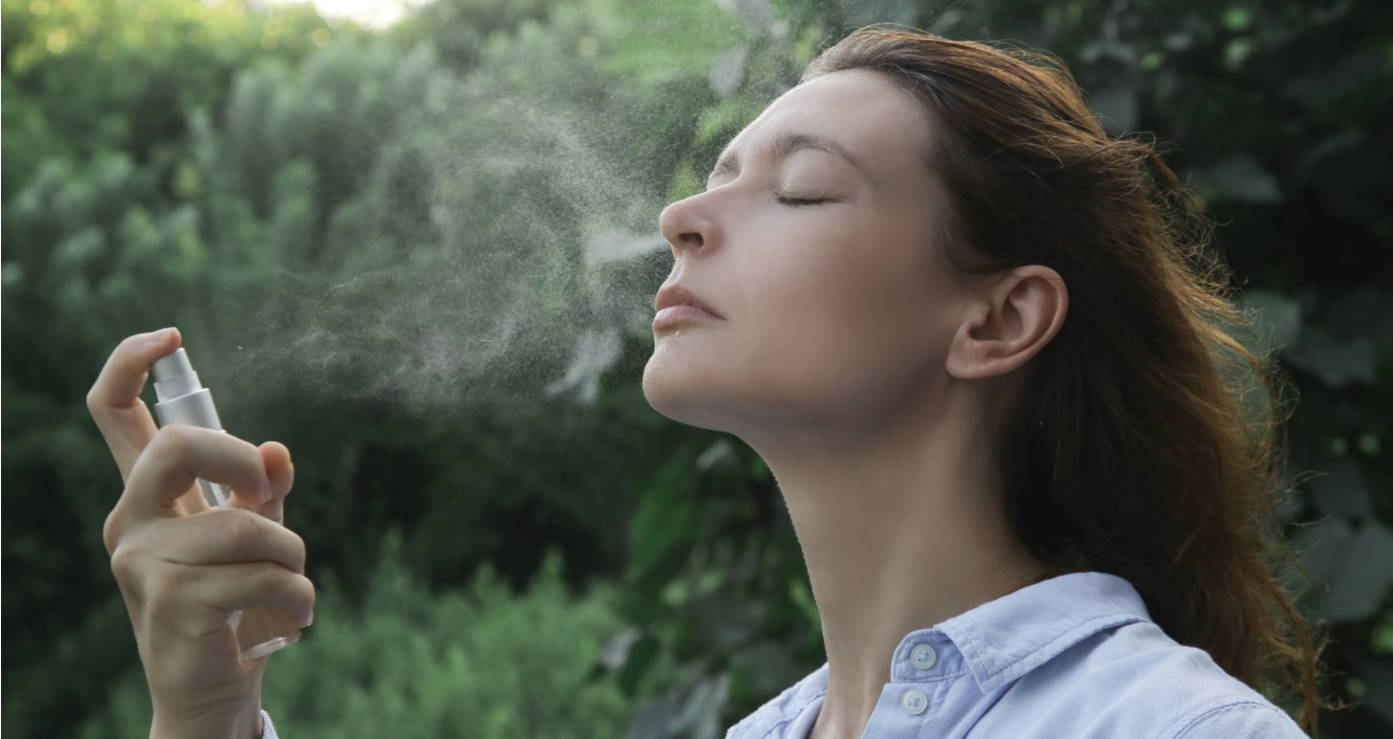 Here's why mists are the most versatile skincare product you'll ever own
Now, back to face mists, and in case you're not very familiar with them, they are basically bottles of liquids that you mist onto your skin via a spray bottle or atomizer .Generally, they feature hydrating and soothing ingredients, although, with the current beauty industry advances, it's easy to also find mists with astringent, UV protection, and even mattifying powers, but deep down, these holy grails are typically known for their moisturizing abilities, as no matter your skin type, we all need hydration in order to keep our skin healthy and young.
The soothing, calming, and refreshing formulas we see in mists nowadays give you options to choose the kind of texture, ingredients, and scents that you prefer, all while committing to its main goal: hydration, hydration, hydration.
The best thing about face mists though is how multifaceted they are, almost like a wild card. There are truly no rules in terms of how to use them or how many times a day. There are those who like to spritz their face with a soothing formula right after the shower, others in between steps while doing their skincare routine, while on the car, when sitting on their desks, before applying makeup… again, there are no rules on how to use them, reason why people usually go through bottles and bottles so fast (ehem, me, ehem).
One of the most interesting formats mists come in at the moment are the biphasic ones, or in other words, liquids that combine a watery an d an oily formula which, after shaking the bottle, mix together giving life to a single solution that you'll spray all over your skin. For those who suffer from both dehydration and dry skin, these are truly a godsend, as you'll be tackling two issues at once.
As an example, our White Truffle Oil Mist(below) mixes the moisturizing effects of an oil and hydrating effects of an ampoule, which helps hydrate the skin, while protecting it from environmental damage. White Truffle Oil helps reinforce your skin's protective barrier, nourish, and brighten the skin in order to strengthen damaged skin and fight signs of aging for a smoother complexion with fewer fine lines and wrinkles.
ON the other hand, our Probiotics Youth Repair Mist (below) - also a biphasic formula - is infused with probiotics that instantly boostsyour skin's moisture barrier and will help improve skin's elasticity, finelines and wrinkles, and overall brightness. But that's not it! The ceramidesand the 3 kinds of hyaluronic acid in the mix deliver glowing skin that's notover nor under-hydrated.
So… if you were not a mists person, I'm pretty sure you're convinced by now, am I right?
PSA: I sprayed the White Truffle Oil mist over my face at least 3 times while writing this.