Travel-friendly skincare essentials to bring with you for your next trip
By: Carolina Malis
As the world slowly goes back to a new kind of normal, traveling becomes a possibility again and many around the world are reaching out to their passports to visit every corner of the world while they can.
Thing is, we all had time to take more care of our skin during quarantine, and we surely don't want to throw overboard those efforts, so if you're traveling soon you need to make sure to carry with you those skincare essentials that will keep your skin glowing and radiant while on the go.
But it's already a challenge to scale down your wardrobe choices to fit in your luggage, and it can be even harder to select the skincare items that deserve a spot in it, so knowing what you need and what you can do without is essential before building up your vacation skincare squad. Some things to keep in mind are the temperatures of your destination, how long you'll be there, and the weather conditions you'll have to face, so in some cases, your current summer products won't' really do the job.
Still, a bit overwhelmed about the whole packing-my-skincare situation? No worries! Find below some Neogen essentials that can make your summer vacation sn even more pleasurable journey: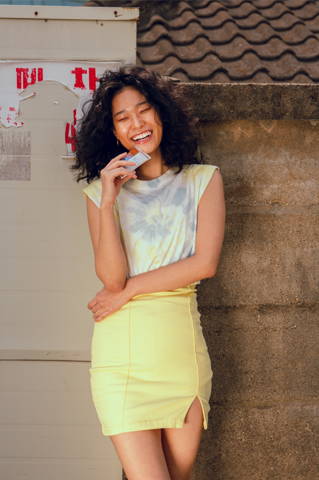 REAL FRESH CLEANSING STICK GREEN TEA
This cleansing stick is what double cleansing on-the-go dreams are made of. Formulated with naturally derived ingredients and further embedded with real crushed green tea leaves, you'll experience the added benefits of soft exfoliation while its skin cleansing formula works to remove makeup, impurities, and dirt on the skin with a fresh and moisturizing finish.
DAY-LIGHT PROTECTION AIRY SUNSCREEN SPF50+ BROADSPECTRUM
Sun protection? The must of the musts! This non-sticky daily airy sunscreen offers easy application just like cream without leaving any white cast, while its non-greasy formula absorbs well onto your skin leaving it fresh and soft, plus protected from harmful UV Rays
VITA DUO JOAN DAY & NIGHT CREAM
Carrying around a day cream jar and a night cream jar is definitely a no for traveling. But what if you can get both in one jar? The Vita Duo Joan Day & Night cream Vita Cream is a multipurpose moisturizer infused with a day cream formula that contains green tea extracts and Vitamin C to soothe and brighten skin and a night cream formula that's infused with lavender extracts and Vitamin E to nourish and calm skin.
BIO-PEEL GAUZE PEELING SINGLES
Exfoliation on the go? Yep, we made it possible. Our best-selling Gauze Peeling Pads now can come along your trip to help keep your glow on. Easy, convenient, and effective, these single pad sachets pack a patented hypoallergenic cotton gauze pads with a dual texture layer to gently exfoliate dead skin cells, excess sebum, and impurities and softly wipe away exfoliated skin to even out textures while delivering skin benefiting ingredients in the process.